For Immediate Release
March 28, 2016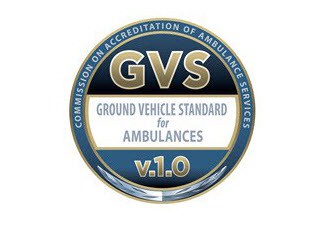 The Commission on Accreditation of Ambulance Services (CAAS) has announced the publication of its long awaited Ground Vehicle Standard for Ambulances, CAAS GVS v.1.0.
"Our broad based GVS committee spent over two years developing this new consensus standard for ambulances", stated Mark Van Arnam, Administrator of the GVS standard. "We are very proud of our document, and anxious see it rolled out as a successor to the KKK-A-1822 specification, which the US Government plans to sunset at some point in the future."
The consensus group that created the CAAS GVS standard was made up of a large group of professionals including public and private EMS providers, regulators, physicians, equipment manufacturers and other subject matter experts.
CAAS is an ANSI accredited Standards Developer Organization that defines the "gold standard" for operations in the medical transportation industry. "CAAS is very excited about the Ground Vehicle Standard project," stated Mark Postma, CAAS Chair. "We have now created the standard for emergency medical vehicles, intended for use by all types of providers in the broad spectrum of EMS."
The GVS standard will have an effective date of July 1, 2016, and is available for free download.  The website will also contain a portal for providers or regulators to connect with the GVS Technical Committee for questions or interpretations regarding the standard.
Postma went on to say "We look forward to seeing the CAAS GVS standard become the new cornerstone for emergency vehicle production and certification throughout North America."